** Important note: From May 2022, Golden Eagle 4×4 Center is temporarily closed.
My research interests centered around Internal Combustion (IC) engines and Automobile Suspension during my undergrad at the IAU. I attended different courses and internships to enhance my knowledge in those areas. My Bachelor's degree dissertation was titled: "Analysis of the Performance and Effect of the Camshaft on the Output Power and Torque of the Internal Combustion Engine." Then I started working in the Automotive industry and considering the intuitions I had gotten from my father's activities – both as a race driver and professional auto-mechanic – I established Golden Eagle 4×4 Center to keep up with my projects and provide special public services: classic car restoration, including engine, power-train, suspension, and wiring, and high-level modifications for 4×4 vehicles; engine swap, suspension upgrade, etc.
Golden Eagle 4×4 Center was established in March 2016 in Roodak, Lashgarak, Tehran, Iran. At first, it was an off-road equipment shop, but soon it became a workshop for equipping off-road vehicles and it moved to Jajrood, Tehran.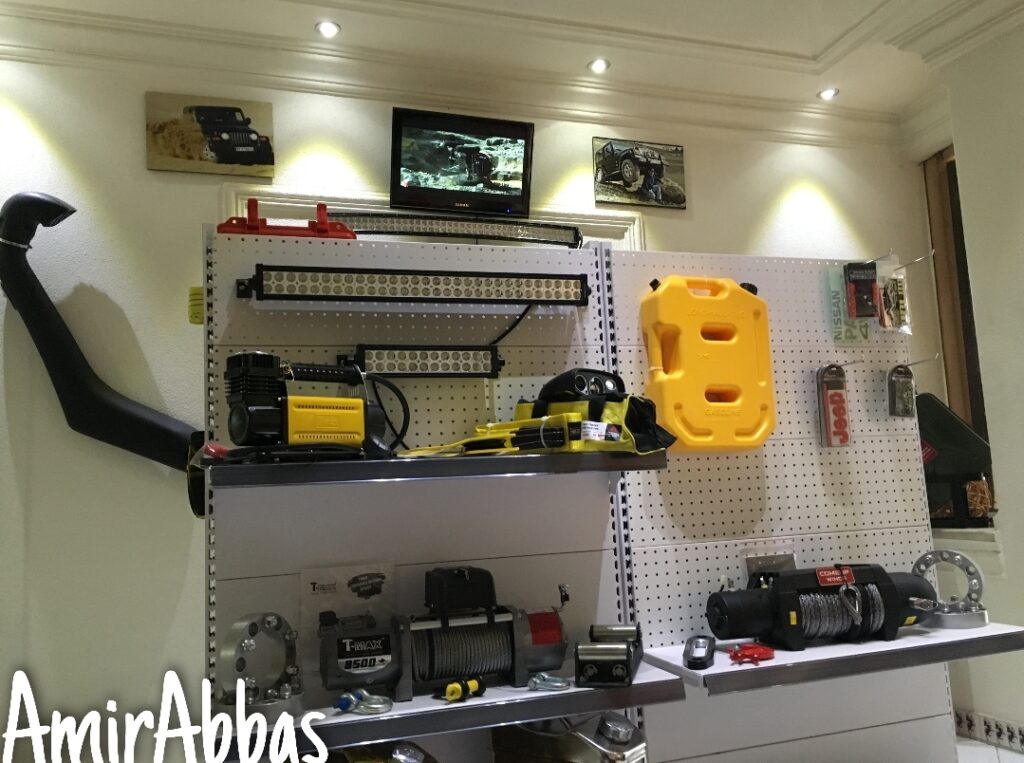 Engine Services:
We provide different engine services, including slight overhauls, complete repairs, professional blueprints, and engine swaps. Based on the customers' needs and usage, we are trying to find the best fit.
There is a special fuel-injection upgrade option for those who want to use their classic car as a daily driver. According to the car and the engine, we will provide all the essential parts and modifications.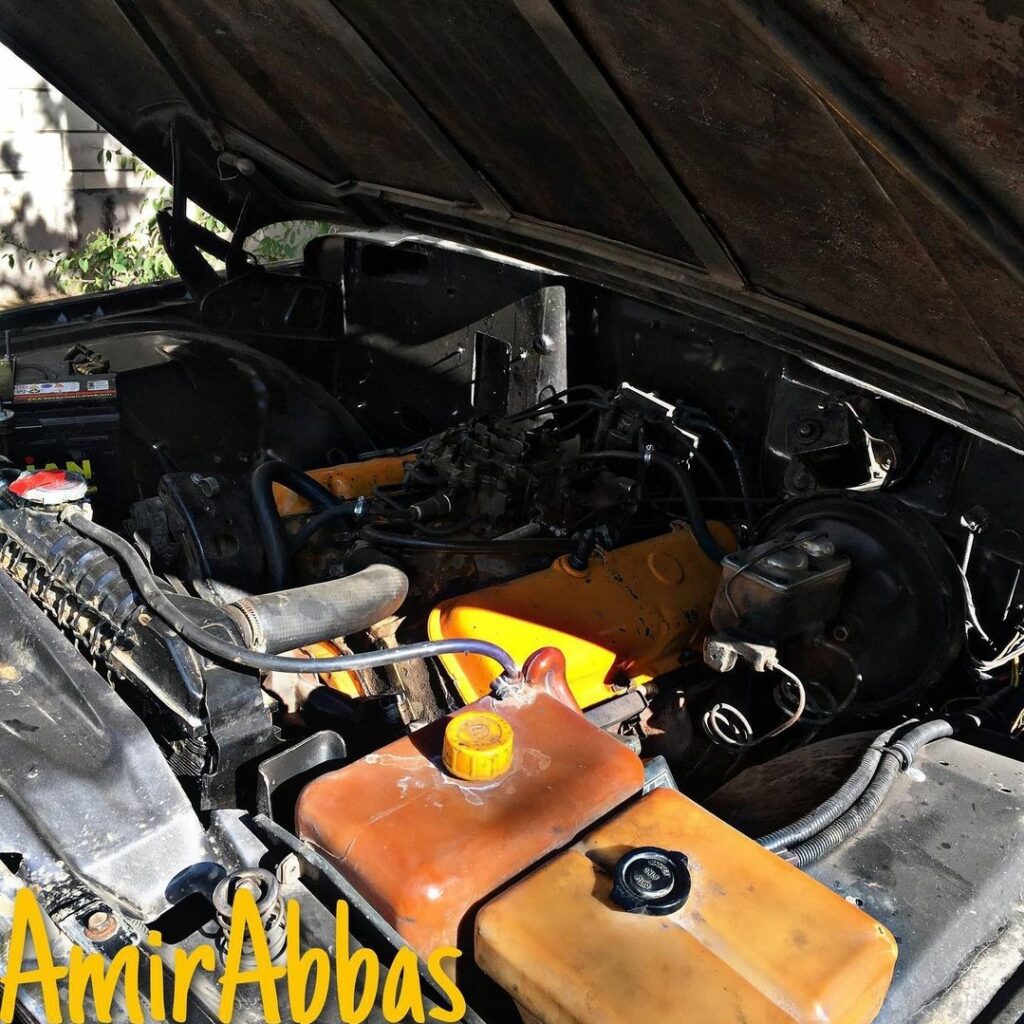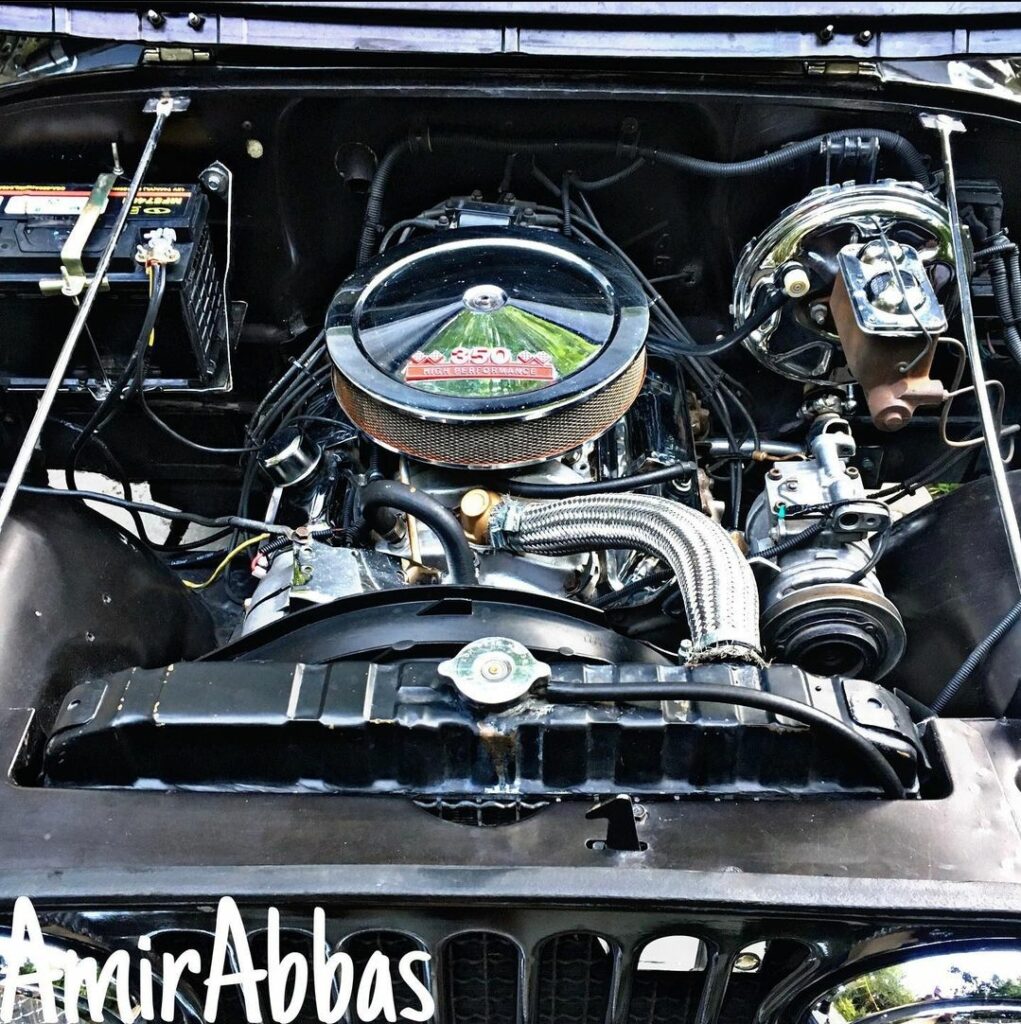 Transmission and Power-Train Services:
A complete transmission overhaul and repair are provided in this center. Also, we have a variety of different automatic transmissions, and those who want to upgrade their manual transmission and remove the clutch pedal from their cars can feel free to ask for an automatic tranny swap! We can cover almost all the 1970s Jeeps, Chevrolets, Fords, and Dodges that were produced in Iran.
For the power train; including propeller shaft, U-joints, yokes, axles, etc we provide regular maintenance, repair, and upgrade services.
LSD swaps and Air Lockers are the most popular upgrades in this field.
Wiring Services:
Wiring and electrical parts of classic cars can be considered the most critical aspects of the vehicle that need to be inspected and repaired to prevent any probable damage to other components.
We have a complete wiring service for the interior, exterior, and engine bay of your classic car.
Restoration Services:
A combination of all the above services is a full-frame restoration service. Including all the repairments of the parts, disassembling, assembling, and so on.
A special option in this section is called rebuild service, which belongs to the customers who want a frame-off restoration with some slight to radical custom modifications for particular purposes.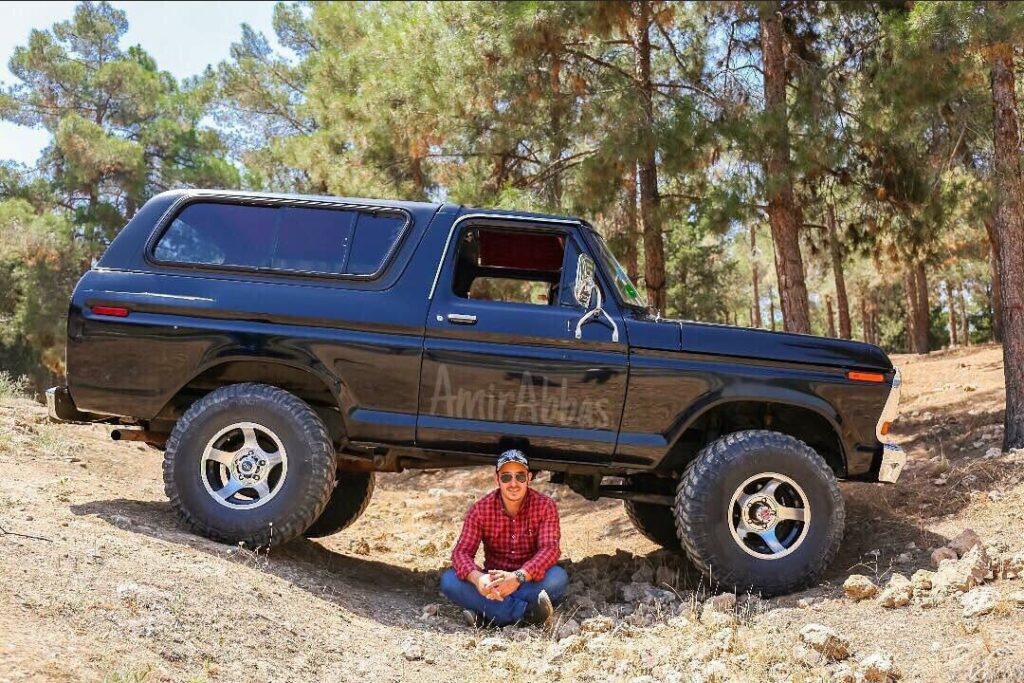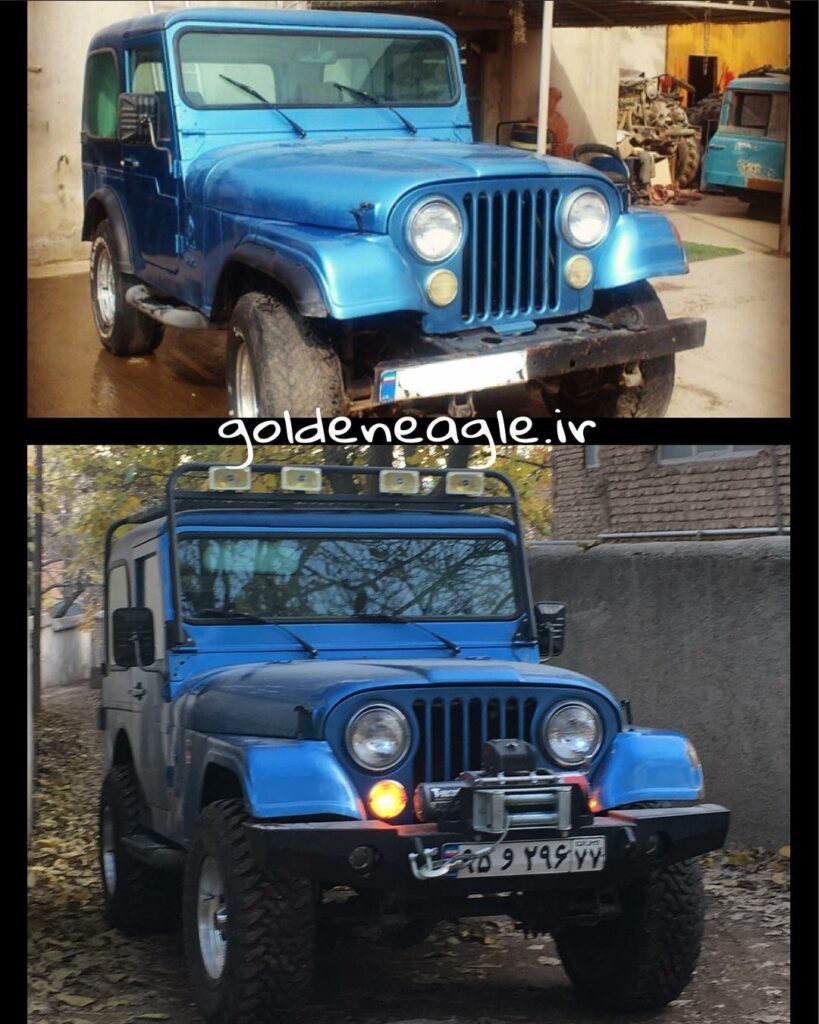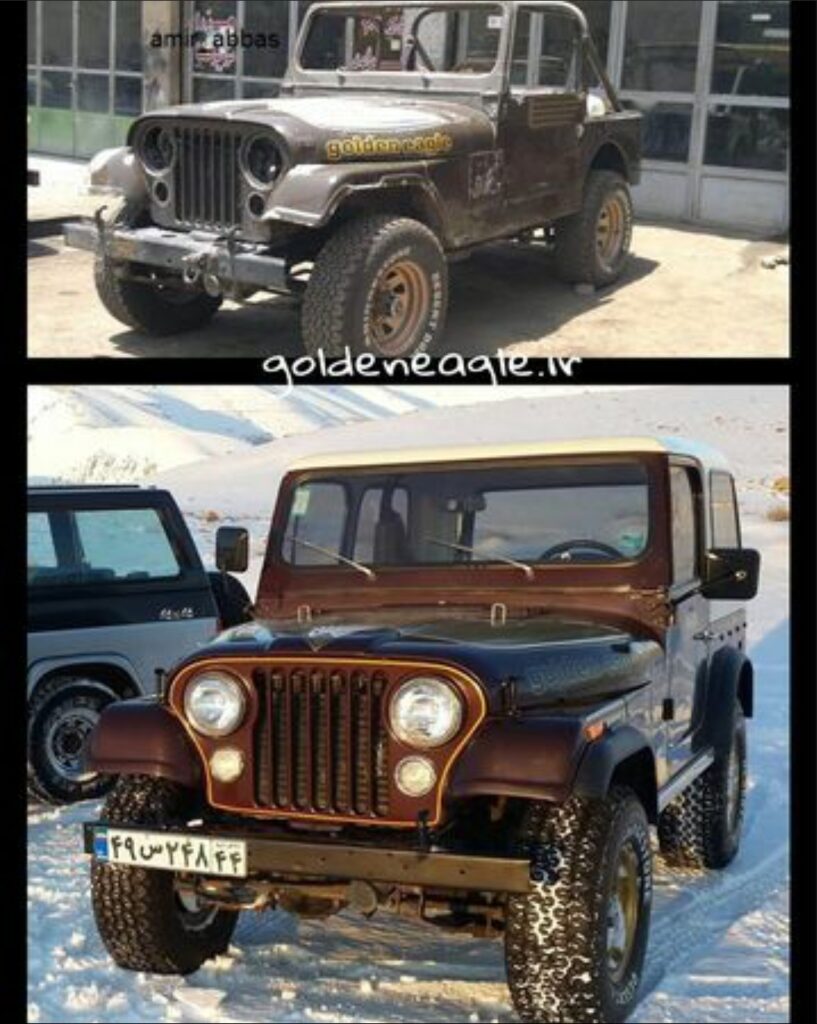 Showroom:
Besides the customers' cars, some cars belong to the Golden Eagle 4×4 center. After the restoration or rebuild services, they'll be added to the inventory.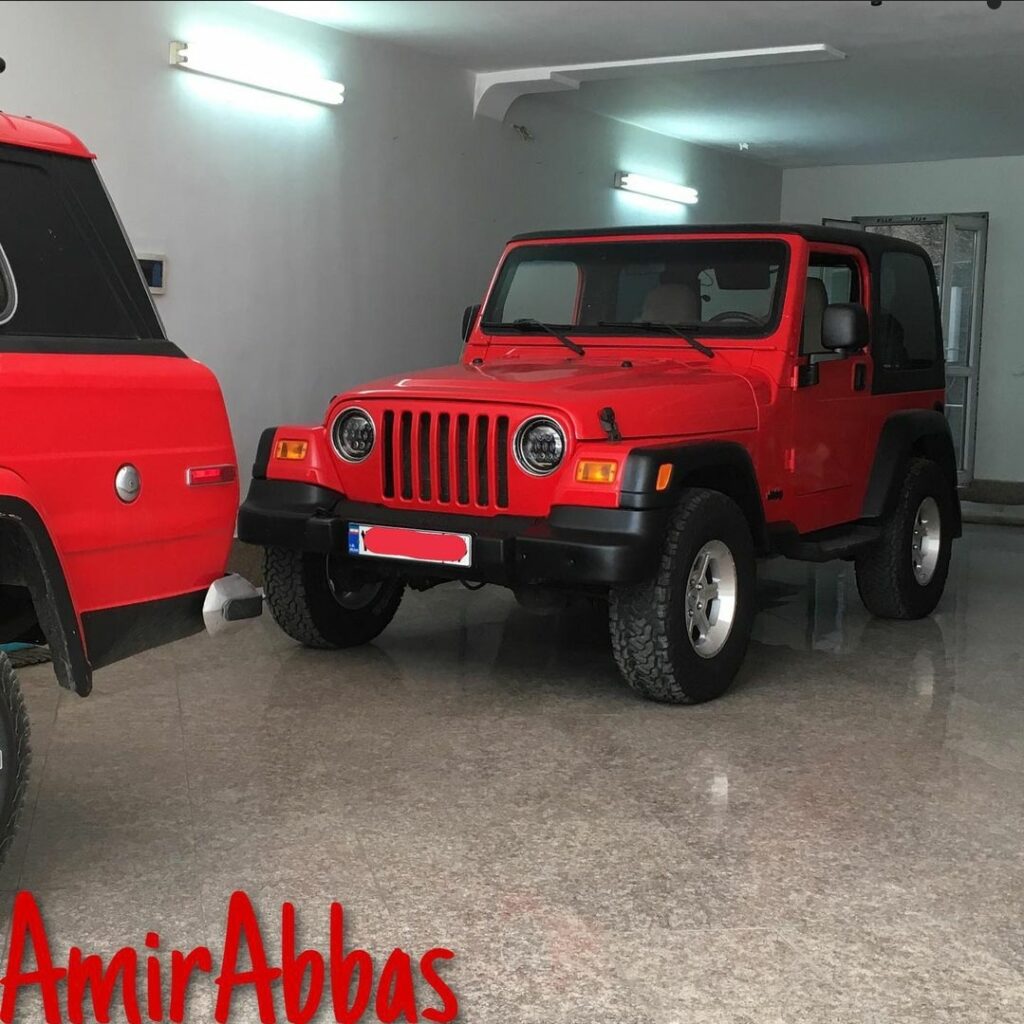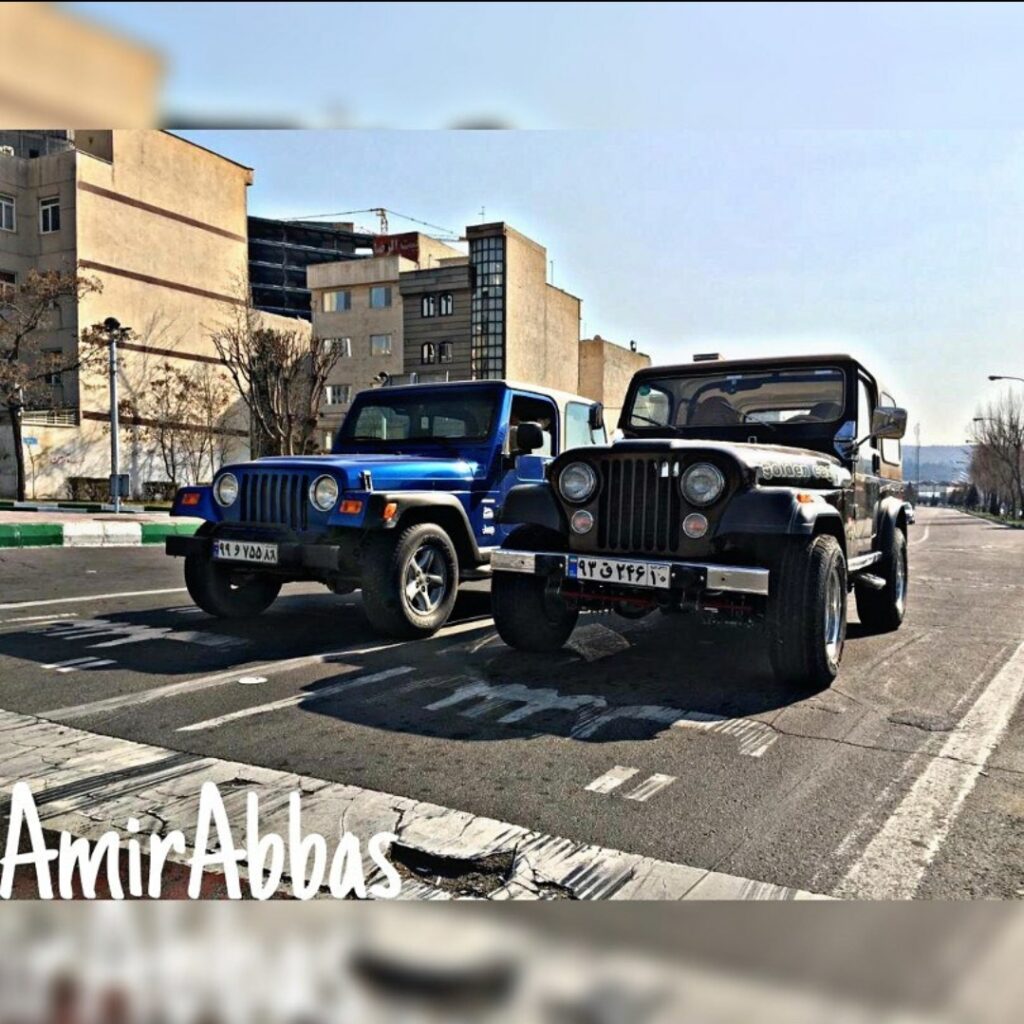 If you have a classic 4wd vehicle and it needs a frame-off restoration or you have any questions about different aspects of it, feel free to contact us!
Golden Eagle – Since 2016
Amir Yahyaeian – amiryah@clemson.edu
** Important note: From May 2022, Golden Eagle 4×4 Center is temporarily closed.